| | | |
| --- | --- | --- |
| | Uncle Adolf | |
Posted on May 26, 2014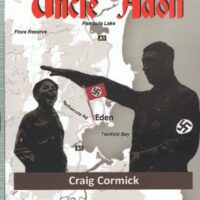 Buy This Book
Ginninderra Press, 2014
150 pages
Novel
ISBN 978 174027 8645
Latest book – Uncle Adolf – published by Ginninderra Press.
The year is 1982 and Adolf Hitler has been living anonymously on the
south coast of New South Wales for almost thirty years, waging small
wars with his neighbours and the local council. Until one day, during
the height of the Falklands War, his old comrade Martin Bormann
comes to visit, bearing a secret that will affect both their destinies.